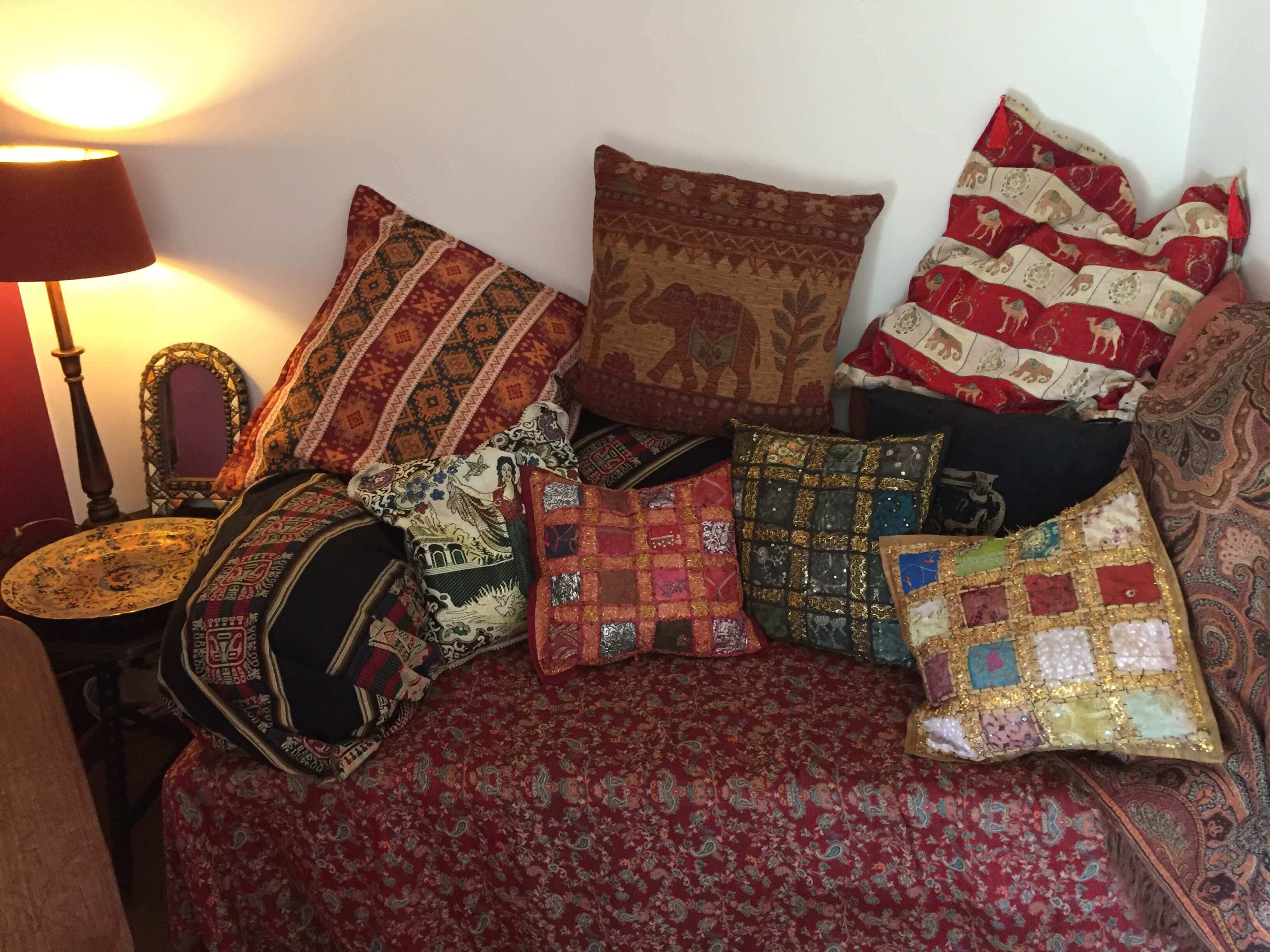 Sleep like a sultan in the Byzanthian family room,
The Byzanthian room is the ideal room for families, this room has a large balcony and an extra bed can be placed.
The Byzanthian room is decorated with warm oriental colors. Inspired by ancient Turkey, the Byzanthian empire with its capital Constantinople, now Istanbul. You can drink coffee and tea from original Turkish pottery and glassware. The room has a spacious seating area with wonderful (kilim) cushions in which you can sink comfortably with a book or wine from the region: vinho-verde. We can also transform the sofa bed into a comfortable double bed. This makes the room very suitable for couples and families with a maximum of 2 children.
Extras of this room:
A baby cot can be placed in this room – € 7,50 per night including linen

A dog is allowed in this room – € 5.00 per night. Ask us before booking!
Enjoy a beautiful sunset over the mountains from your own balcony which runs the entire length of the room. From the balcony you have a wonderful view over the valley of the Monte d'Alto, this is also the magnificent view from your bed in the morning! How about a cup of coffee or tea in the morning and the many birds awakening. In the room you have the possibility to make coffee and tea.
 The bathroom is shared with the Retro room and the Far-East room on the same floor. You have your own part in the bathroom cabinet. Towels and bed linen are included. We take the environment into account and change the towels once every 3 days or more often on request. Just like our Portuguese fellow villagers, we try to take the environment into account. We change bed linen once a week or on request more often in warm weather.
More pictures.
Byzanthian room specifications
Includes bathrobes, hair dryer, soap

Free coffee and tea in the room